I hope you enjoy the great expressions video below. It was created by my search for great quotations, just picking what I considered to be the best ones. Actually there are so many great quotes that these just represent my first video and PDF, others will follow. This one is called "Great Expressions"
First, the Great Expressions Video as promised. The video is just an overview but goes too fast to study so below is a link to the PDF where you can view the quotes at your leisure.
PDF Version Of Great Expressions Video
Click Below to open the PDF version.

The Picture Below – What Is It?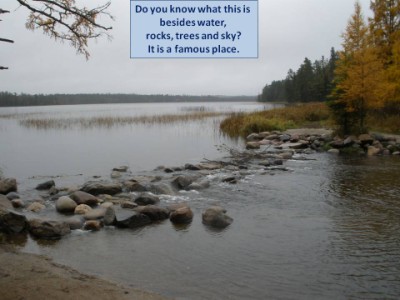 The body of water at the top left of the picture is Lake Itasca (in Northern Minnesota) and the stream flowing away from the lake in the picture is the Headwater of the Mississippi River. The Mississippi River begins here and flows north for a distance before turning and going south. America's longest river begins as this little stream. So how could you know this from the picture above and its notations? I hope if you take the Breakthrough Technology course then this and really much, much, much more will be within your grasp. We can be so much more productive and innovative in our lives and you will be amazed how easy it can be. You can be a "new possibility machine" cranking out new and better products, processes and relationships. This is true for individuals as well as businesses.

Breakthrough Technology
A course in Breakthrough Technology is offered for individuals or businesses but first learn a little about the technology by going to the Breakthrough Consulting tab at the top of the home page or just click below:
Breakthrough Consulting Course Outline